Women's Ministry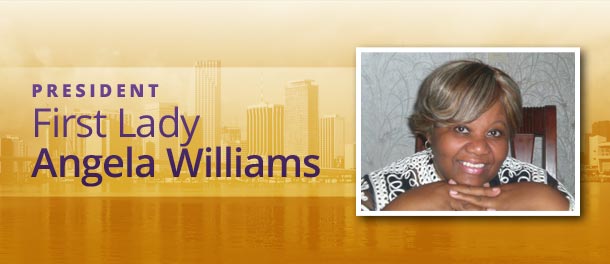 Why Women of Destiny?
"For those whom He foreknew, He also predestined to become conformed to the image of His Son."

Romans 8:28
Women are called to minister to other women!
The aged women likewise, that they be in behavior as becometh holiness, not false accusers, not given to much wine, teachers of good things; That they may teach the young women to be sober, to love their husbands, to love their children, To be discreet, chaste, keepers at home, good, obedient to their own husbands, that the word of God be not blasphemed.

Titus 2:3-5
Women of Destiny include all the women of the church. Whether you have been worshipping here for years or if you just started attending today, we are talking about you! Your personal needs are varied and it is our desire to minister to each and every one of you as well as provide you with areas of spiritual growth. Our goal is to see every woman in the church find a place to serve according to the gifts she has been given.
Ministries include:
Bible Study/Fellowship/Homework Studies. Card Ministry-Sending personal birthday, anniversary cards, and encouragement cards. Mother/Daughter Tea/Mother's Day /Ladies Night Out/families expecting a new child through birth or adoption (Showers etc.)
Secret 'Girlfriend' Ministry
A friend brings out your very best by encouraging you, challenging you and comforting when you need it most.
Pray for each other regularly
Fellowship (whether it's Bible study, shopping, learning a new skill, or just going to lunch; each set of partners is free to do what they want as long as they work with the goal of accountability and spiritual growth)
Stay in touch with each other by phone/text or email between meetings, this will enhance your relationship
…and remember it's a secret until we have our revealing party!
Contact
To contact Pastor Angela, please e-mail newalphawc@nullgmail.com  – or call 954-608-6311