Welcome
Whether you're checking out God and church for the first time, or you're looking for a new place to call home, we WELCOME you.
Whatever your thoughts are on church, whatever your beliefs are about God, we WELCOME you. We have a place for you!
We at New Alpha Worship Center are a group of people on a journey with the Lord Jesus Christ. We don't profess to have it all figured out, we recognize that each of us is in a different spot on our spiritual journey.  Some people are just investigating the claims of Jesus, others have started to figure out how to develop a better relationship with Him, and there are those who are fully engaged in that pursuit – but everyone is welcome here!
From students to professionals, preschoolers to senior adults, there are plenty of opportunities to connect, grow, serve and go, for every member of your family.
Lives are changed, bodies are healed and souls are delivered here at NAWC…. what God is doing here is absolutely awesome, Come experience it for yourself; you're going to love it at NAWC!
Words from the Pastor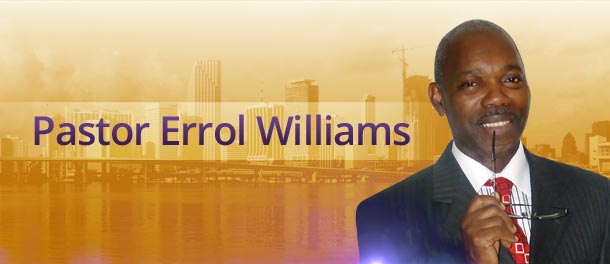 Thank you for taking the time to visit this website. We pray you will also take a moment to pray about becoming a functional part of New Alpha Worship Center. We are a growing congregation who is seeking to know and do the will of God for our lives. We believe that each individual can be equipped by God to serve the body of Christ and we want very much to be involved in God's work here on this earth.
If you are anxious to seek God's will for your life and desire to GROW in Him; we ask you to prayerfully consider NAWC as you look for a church home.
We at NAWC are striving to be a church that walks in complete obedience to the word and will of God for our lives. May the Lord continue to bless and keep you.
Errol Williams